The restaurant & wirtshaus Haxenhaus is located in the wonderful old town of Cologne. We have daily fresh grilled knuckles, homemade bratwurst and delicious Gaffel Kölsch. Our tradition, whose foundation has been originated hundreds of years ago, is reflected in the way we prepare our dishes: grilled knuckles with love and passion and home-made bratwurst. Convince yourself and be our guest in this almost 800 years old, listed house.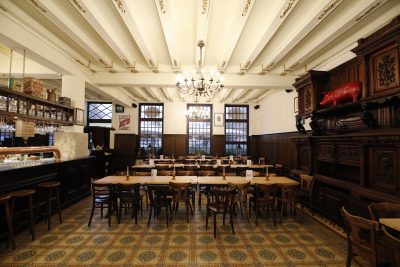 Have a closer look into our rooms.
Here you will have a nice overview of our menus!
Dine comfortably in a historic ambience in one of the oldest buildings in the city of Cologne and the most beautiful restaurant in Cologne's old town.